415-459-1800
or
866-987-8686
1133 Francisco Blvd. E.,
Ste. A
San Rafael, CA 94901

Store Hours:
Mon - Thur 10:00 to 5:00
Friday 10:00 to 4:00
Sat. 11:00 to 3:00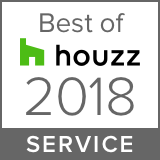 The following overview of hardwood flooring types is offered to help you undertsand the features and advantages of each to guide you in your selection of a beautiful, lasting floor. You may also call us at (415) 459-1800 with any questions, or to schedule an individual flooring consultation with the owner of TamFloors, Dermot Coogan.




Engineered Hardwood Flooring



Engineered Hardwood Flooring is designed to resist wood's natural tendency to change dimensionally over time. Developed for installation in areas with variable humidity levels, it is more stable than solid wood. These floors are comprised of multiple layers of wood which are cross-banded for stability and glued onto a plywood base. The graining of each layer runs in opposite directions, which makes engineered floors very stable. This means that the wood will expand and contract less than solid wood flooring during fluctuations in humidity and temperature. For this reason engineered floors are a better choice for applications that may not be ideal for solid floors such as over radiant heat installations, in kitchens, bathrooms, and basements, or where a floor is needed to span two differing subfloors like plywood and concrete.

The top layer (also called wear layer) of engineered wood flooring consists of high-quality wood. Compared to solid wood flooring, engineered flooring makes better use of our dwindling natural resources, as it can yield up to four times the amount of flooring using the same amount of high quality wood. Engineered floors can be sanded and refinished, but not as many times as solid wood flooring.


Most engineered floors can be nailed or stapled to a wood sub floor, or glued down to a wood sub floor or concrete slab. Some are designed to be floating floors only.




Prefinished vs. Unfinished



Engineered and solid floors are available in prefinished or unfinished options.

With prefinished (also known as factory finished) wood floor, the finish is applied in the factory, long before the wood reaches your home. A major benefit to factory finished wood floor is that there is minimal dust and noise during the installation process, and there are many options available in terms of species and color. Prefinished solid hardwood flooring almost always has a micro beveled or V-groove between each plank to lessen the appearance of slight changes in thickness between boards, whereas engineered floor boards can be manufactured to exact thicknesses and can have square edges that create minimal seams between boards.

Unfinished solid wood flooring, on the other hand, is design to be sanded and finished in place and can be stained virtually any color imaginable, allowing you a higher level of customization than prefinished solid hardwood flooring. A job-site finish is one that is applied on the job site, in your home. With a job-site finished floor, you can choose the type of finish to be applied to your floor, which will impact maintenance, as well as the stain, if any, and sheen of the final product. In other words, a job-site finished wood floor offers you unlimited possibilities for customizing the final appearance of your floor. However, because your floors will be sanded and finished in your home, there will be noise, dust and some disruption during the installation process, and you will need to allow time for the finish to dry before you can walk on your new floor. In the past few years, many dust containment systems have been developed to help control dust and debris, so ask your contractor if one can be used in your home.




Solid Hardwood Flooring



Solid hardwood flooring is exactly what the name implies: a solid piece of wood from top to bottom. The thickness can vary, but generally ranges from 3/4" to 5/16". Solid hardwood flooring has been the staple of the industry for the last 150 years. It is hardwearing, resilient, it can be re-sanded several times, and it is a good choice for situations where there is no danger of high moisture levels or radiant heat systems. These kinds of floors can be used in any room that is on or above grade, or on or above ground level, in your home. Solid wood floors are ideal in family/living rooms, dining rooms, bedrooms and even kitchens and powder rooms. It is available in many different species, many different sizes and comes in both unfinished and prefinished options (see above).




Handsculpted/distressed Hardwood Floors



Distressed hardwood floors are an excellent way to add atmosphere to any area and give the look and feel of a worn or reclaimed hardwood floor despite being brand new. The lived-in, antiquated look of distressed hardwood flooring gives a home a warm, welcoming glow and that extra little touch of class. Handsculpting (also called handscraping) is a very labour intensive process involving denting, scooping, roughing and even creating wormholes, splits and other markings that are normally only achieved by extensive use and the passage of time. All manner of tools such as chisels, planes, wire brushes and even ice picks are used to achieve a worn look, and each individual plank is hand distressed separately. Darker finishes showing the scraping more than floors that are lighter in color.

Hand distressed flooring gives the most truly unique look and is a popular choice for many of today's upscale homes. Some manufacturers will also give you the option to choose between heavy, medium and light scraping, giving you an even wider range of options to achieve the desired effect. It still pays to carefully choose the manufacturer of your hand distressed flooring because the quality and look of the flooring depends greatly on the skill of the artisan, as is true of any hand-made product.

If hand distressed flooring is a little on the expensive side then there's also the option of machine distressed hardwood flooring. Admittedly machine distressing is a cheaper imitation of the real thing and can result in repetitive markings throughout your floorboards, but the old, comfy, lived in feel can still be achieved with this less expensive option.




Bamboo Floors



The strength of bamboo along with its natural beauty and environmentally-friendly characteristics make bamboo flooring a perfect alternative to wood flooring. Bamboo is harder and more stable than oak and its high-tech commercial grade finish systems outperform most factory finishes and job-site applied finishes.

Bamboo floating floors are an excellent option - easy to install and they look great. Simply put, they are installed directly onto an underlayment rather than being glued or in any way attached to the subfloor. Floating bamboo floors are stable, quiet, durable and easy to maintain, as well as being one of the cheaper floating options available, as opposed to floating hardwood floors, which have different characteristics.




Colors



Bamboo is most commonly found in two colors: a natural hue and a darker carbonized finish that is amber or caramel in color. Natural bamboo is light yellow in color while carbonizing gives bamboo a richer, caramel color with brown graining. It's also possible to stain the natural planks in different colors like wheat, chestnut, charcoal or white, just to name a few of the many options.




Grain types



A natural bamboo floor is available in two grains, vertical or horizontal. Vertical grain is a thinner, narrower grain while a horizontal grain has a wider, flatter look. The vertical grain is created from strips on bamboo laid on edge with the wider faces bonded together, which gives the floor more lines within the pattern and a more consistent, even colouring. The look achieved by vertical grain bamboo flooring is great for making small spaces look roomier.

Horizontal grain bamboo flooring is made by laying wider strips of bamboo on top of each other (usually three plies thick). Horizontal grain bamboo flooring features more of the unique properties of the bamboo grass with more visible nodes (the joints in the bamboo cane) than vertically-grained bamboo flooring.



Quality



The quality of bamboo flooring varies greatly. Many of the less expensive bamboo products are grown in the lowlands and harvested every year, resulting in a softer, less durable prduct. The bamboo flooring we carry at Tamalpais Hardwood Floors is of the highest quality, meaning the bamboo is harvested every 5 or 6 years, resulting in a far more durable and dense product. This quality bamboo flooring also contains high quality European adhesives that are free from formaldehyde or other polluting agents.

If you are looking for the best and highest quality bamboo available we recommend Teragren, closely followed by Ecotimber bamboo. Architects and designers routinely specify Teragren for high end homes, commercial properties and restaurants. Having installed this type of bamboo flooring in many such buildings, we believe it to be the best available.




Environmental Standards



Also with bamboo there are few, if any, regulations and rules concerning quality, grading and color consistency. Bamboo is also often touted as a "green product" simply because it re-grows from the root after it is harvested, but it is often the case that the by-products of the manufacturing process are disposed of in the local rivers or streams. Choose your bamboo from a reputable company and don't be fooled by false advertising claiming it to be an eco-friendly product.




Cork Floors



As a harvested resource, cork floors are by far the most environmentally sound of all wood flooring options. Cork floors only require harvested bark from a cork oak tree, and it's not at all unusual for a 200 year old tree to still be producing cork bark. The harvesting process causes no damage to the tree which simply grows new bark to replace the harvested material.

The cellular structure of cork is the characteristic most responsible for many of the benefits of cork floors. Cork consists of millions of tiny cells (comparable to air pockets) per cubic centimetre. Because the membranes of the cells retain gas, cork has the capacity to float, insulate and quickly re-expand after compression.

In practical terms, this means that cork floors:


are extremely soft to walk on
have excellent insulating properties
are completely natural, recyclable and biodegradable, a claim that can't be matched by any other natural or man-made material.





Applications



Because of a cork floor's extreme resilience, impermeability, lightness and insulating properties, it's ideal for many flooring applications, including high traffic areas.

Cork is also hypoallergenic and mildew, dust and pollen resistant, and does not emit toxins or shed fibre, so it's a very good option for anyone who suffers from asthma or allergies.

A further interesting property of cork floors is that they're also anti-static, making them ideal for areas housing computers and electrical equipment.

Because cork has excellent insulating properties, corks floors in effect help to pay for themselves by reducing heating and cooling costs. Warm to walk on even without underfloor heating, its low thermal conductivity helps to insulate against heat and cold and make cork floors and ideal option to cover cold, hard cement subflooring.

Cork floors come in a wide variety of colour options, are practical, versatile and fairly easy to maintain. If you're looking for a flooring option that's suitable for any area in the home then there are so very many reasons why you should consider a cork floor!




Reclaimed wood floors



Reclaimed wood floors are made from planks of wood that have been salvaged from a wide variety places. Reclaimed wood can provide the benefits of old-growth timber without the environmental costs. Vast quantities of old-growth lumber can be found in old warehouses, buildings, bridges, tanks, and other structures that await deconstruction and reuse. Nail holes, bolt holes, and other fastener marks are part of the antique appeal of this unique resource.

People who know wood understand that the best quality wood comes from old-growth trees. Old-growth timber is harder, denser, and more stable than wood from young trees. It also tends to have fewer knots and structural defects. However, old-growth timber usually comes from ancient forests - a precious and threatened resource. Consequently, a growing number of building professionals and consumers are choosing alternatives.

Wood products used to create reclaimed hardwood flooring can also be carefully salvaged from urban areas, orchards, and river and lake bottoms. Every year, for example, a huge number of trees are removed from city streets, backyards, and parks due to disease, storm damage, and other causes. The majority of this wood winds up in landfills, but a growing percentage is being diverted as people discover this overlooked resource, which includes top grades of both unique and common hardwoods and softwoods.

Whether wood is reclaimed from existing structures or from urban forests, the result is the same: high-quality wood products that alleviate pressure on overflowing landfills and virgin forests alike. This makes reclaimed wood floors an environmentally sound option that at the same time is high in quality and unique in character.